Written by: Oksana Wojtkiewicz, Head of Sales & Marketing
Costs and challenges can go hand in hand when implementing modern solutions. Many companies struggle with technical debt – a phenomenon driven by the changing business environment and a lack of ongoing investment in competence and resource development. As with all things, software is aging too. Despite newer and better solutions emerging, if we fail to keep up, we will be left with a debt that will eventually need to be repaid. Often, this is due to a desire to temporarily speed up the roll-out of a product or reduce the costs associated with its development, which entails taking the most straightforward route in architecture, simplifying documentation, and cutting down the functionality of tools and methodologies. In turn, this can result in severe consequences, such as loss of competitiveness or customer service problems.
This article outlines five proven ways of reducing technical debt.
What are the symptoms of technical debt?
A technical debt problem may manifest itself in the resignation of top engineers who are unwilling to continue working on outdated code and obsolete technologies, as well as difficulty recruiting new staffers. Technological limitations slow down the implementation of new projects and innovative solutions. It's the managers' job to recognize the symptoms of technical debt in a team's work, such as a decrease in motivation, more time spent testing software, more bugs reported, reduced productivity, and even delays in implementing new versions of systems or applications.
Technical debt not only results in employee problems but also a loss of competitiveness in the market. A system's lack of user-friendliness or functionality can lead to customers leaving for the competition, resulting in a company's revenue drop.
If technical debt is identified early, reducing it becomes easier, so it pays to know how to prevent it.
How to prevent technical debt
Technical debt can be reduced in many ways. To begin, let's discuss software development.
Investment in dedicated software
Investing in dedicated business software is one of the most effective ways to cut down on technical debt. This will allow you to add brand-new functionalities, boost productivity, and enhance competitiveness. In the long run, dedicated software investments usually tend to yield high returns.
Knowledge and skills of staff
Developing staff skills and knowledge is another crucial step in alleviating technical debt. It is vital that the team's knowledge level is enhanced and kept up to date. Providing them with training and encouraging them to learn new skills should not be missed. A highly competent workforce enables you to implement new solutions swiftly and elevate the quality of your work. Aside from that, you can use external development teams who often have more knowledge and experience executing solutions. In this case, you can check IT outsourcing services.
Agile methodology
Slashing technical debt can also be achieved by implementing Agile. With this methodology, business processes can be continuously refined, and changes can be implemented faster. Agile can avoid software development lags and enhance product quality.
IT infrastructure modernization
Aging hardware, and outdated operating systems and software are common culprits of technology-related troubles in companies. By upgrading the IT infrastructure, you can reduce the risk of system failure, boost employee productivity, and enhance client services. Moreover, a modern IT infrastructure simplifies the implementation of new solutions, easing the burden of technical debt.
Implementation of cloud solutions
With cloud computing solutions, companies can reap the benefits of IT services without investing in costly hardware and software. A cloud solution, i.e., business in the cloud, allows for flexible scaling, enabling an organization to easily adapt its IT needs to the current market situation. Additionally, cloud solutions can save you time and money.
Use technology partner services
Technical debt slows down your business growth. While we fix the past, you can get on with making bold plans for the future.
If your company is struggling with technical debt, get in touch with us. We are software development specialists, and we will help you reduce your technical debt to boost your team's productivity and product quality. As part of our services, we audit the code, assess the risks, and suggest appropriate technical and financial solutions. This is a critical stage of collaboration, in which you will learn how new solutions will benefit your company.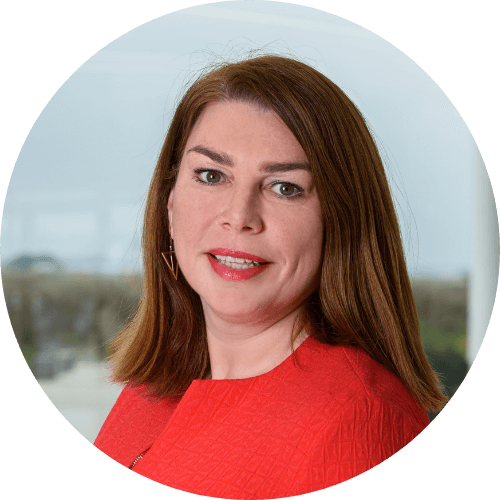 Oksana Wojtkiewicz, Head of Sales & Marketing
For over 15 years, she has advised clients on the most effective technology solutions to take their businesses to the next level. Among her portfolio are dozens of successfully completed projects for Scandinavian and Polish clients. Privately, she is an award-winning golfer and dog lover, especially of West Highland White Terriers.