Written by: Rafał Wójcicki, Recruiter
66,640 kilometers in 365 days? Nothing is impossible for the #solwitteam. Are you curious how we were able to circumnavigate the globe twice? Welcome to the sporting recap of 2022! In 2022, 30 employees represented our organization in 20 sporting events (running and cycling).
2022 in a nutshell
Two events had the most Solwit participants, with ten each – Cyklo Starogard Gdaski and Norda Kaszebe. As well as the standard life records and better and worse results, the extraordinary also occurred – Krzysiek cycled 100 kilometers on a 100-year-old bicycle!
As if that weren't enough, he achieved an impressive result, crossing the finish line after less than 4.5 hours of struggle – congrats!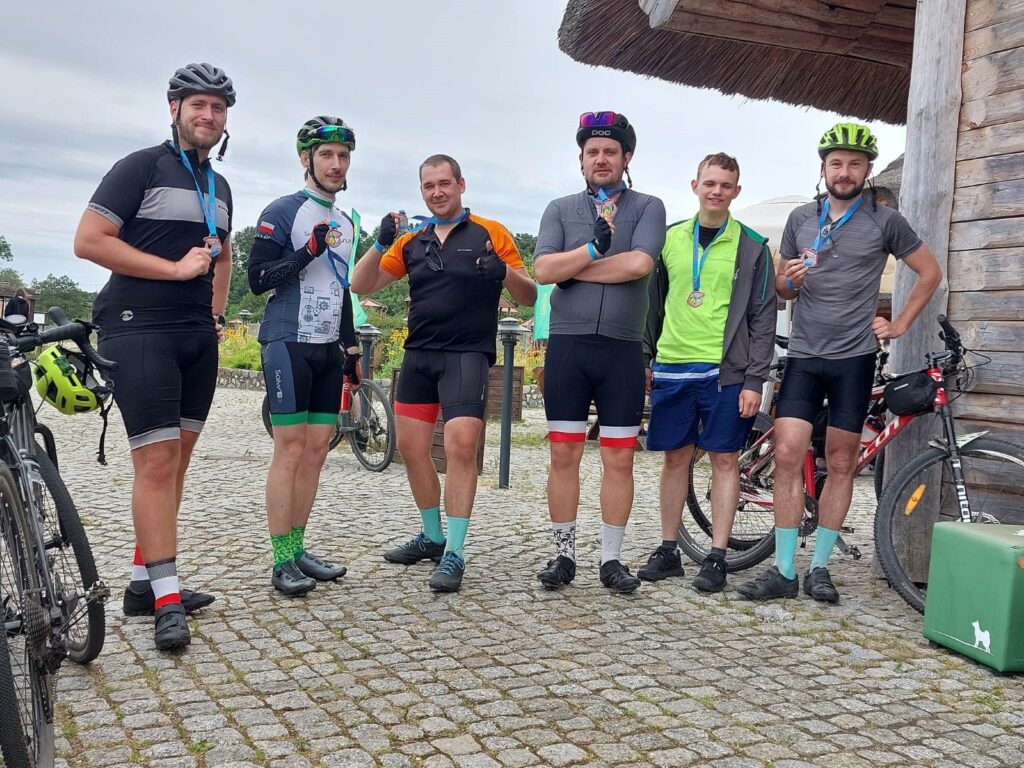 Runners are a different story. Our group ambassador and popularizer of the sport across the entire #solwitteam, Pawel Jakubowski, left everyone utterly flabbergasted by running two races…ON THE SAME DAY. The November aura accompanying the Independence Runs in Gdynia, and Gdańsk did not stop Paweł from crossing the finish line twice (yes, on the same day). Now that's what we call sporting spirit!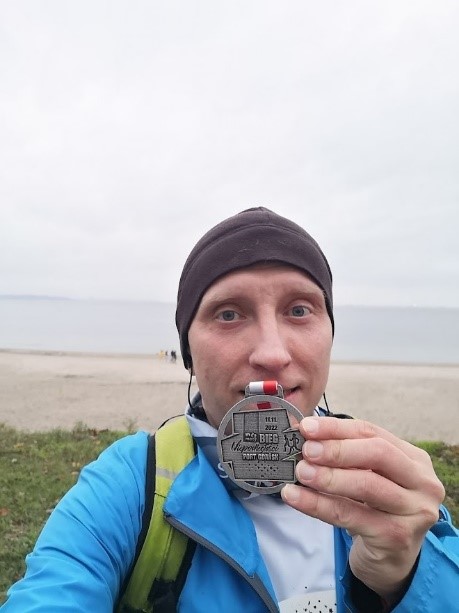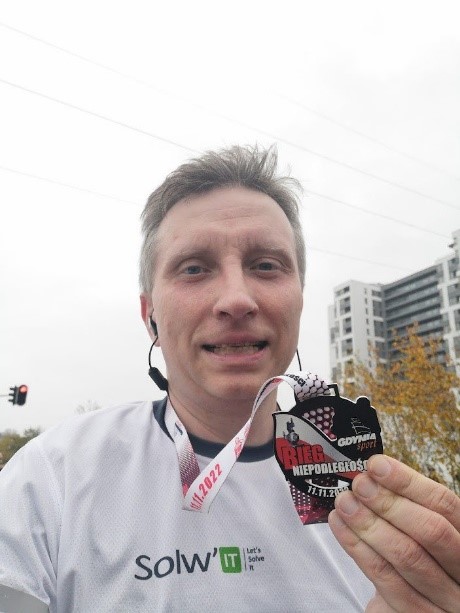 Sporting spirit in Solwit
Our employees have been participating in external sporting events for several years. We also organize internal challenges, joint trips, and runs, but Solwit does not live cycling or running alone.
Our team can also participate in internal interest groups related to other sports (e.g., football or sailing). Each group has its own ambassador who actively promotes discipline at company meetings and external events. All you need is some free time to join one of the groups – and there are a lot of benefits, too 😉
Our cyclical 'Active Solwit' challenges are another way we support our employees' physical development. Our internal app connects with the popular Strava app, allowing employees to compete for kilometers traveled. The challenges come in four categories (cycling, running, walking, and rollerblading). It is the idea behind this event what is so valuable – the amount of kilometers collected by participants is converted into PLN and donated to a charity of the participant's choice.
What could be better than spending time actively, sportily, and helping those in need?
As well as being a source of pride, this is a rallying cry to push our record in 2023 beyond last year's.
Check out our job opportunities if you are interested in a challenge beyond sports! You can see for yourself that we are fair play every day if you join the #solwitteam.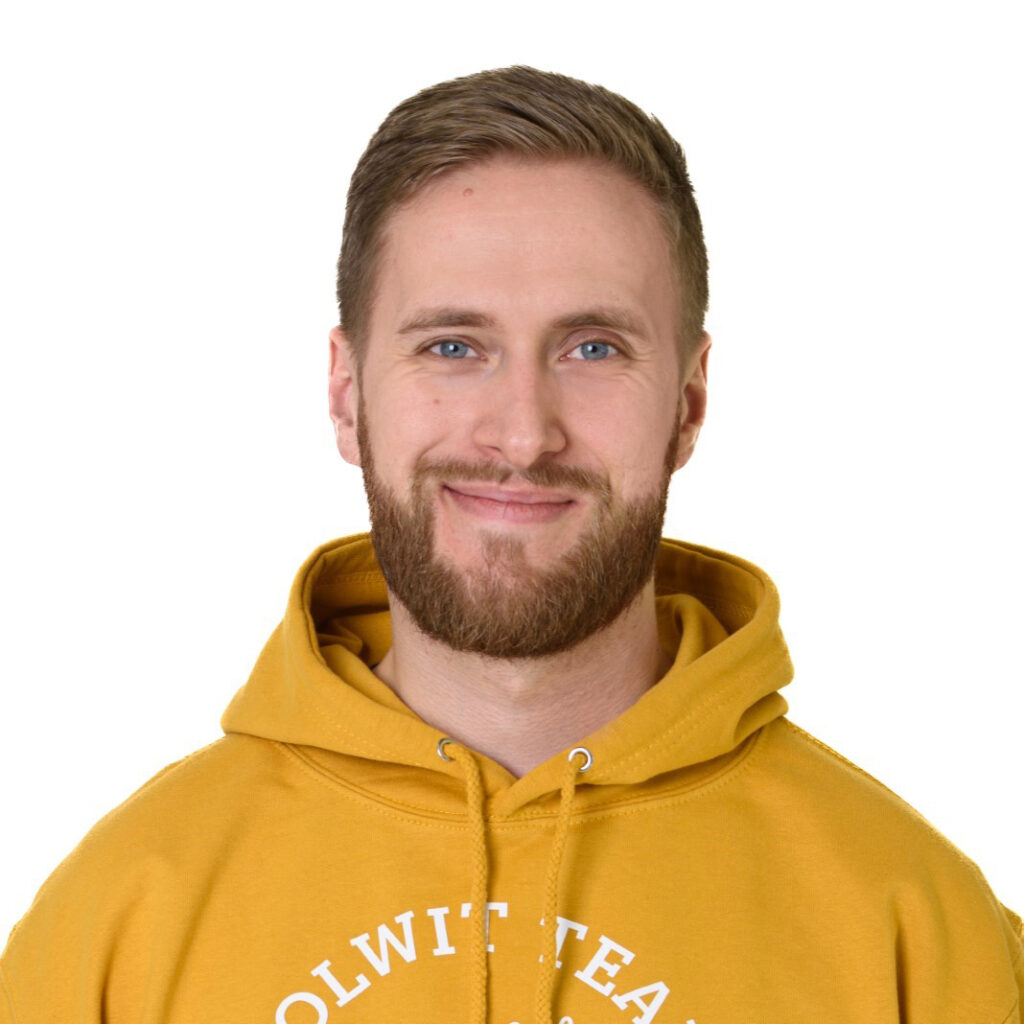 Rafał Wójcicki – by day a recruiter and sports enthusiast after work. His favorite sports are cycling and football. In his work, he not only looks for new IT professionals but also tries to engage the #solwitteam in physical activities. Who knows, maybe you'll run into him at the amateur cycling events this year.