Written by: Justyna Cichocka (Recrutiment and employer branding specialist)
Before 2020 arrived, when thinking of remote work, most of us had imagined sunbed, iced coffee, laptop, presumably on our laps, in awe of a tranquil.
And then the time has come, when the peace was taken away, and everyone who could was rushing off to work from home. And there was neither sunbed nor iced coffee.
There were however household members, pets, occasional lack of space and unsuitable background for a long videoconference.
Upsides, which turned to be downsides over time, would make a long list, but let's focus on actual advantages.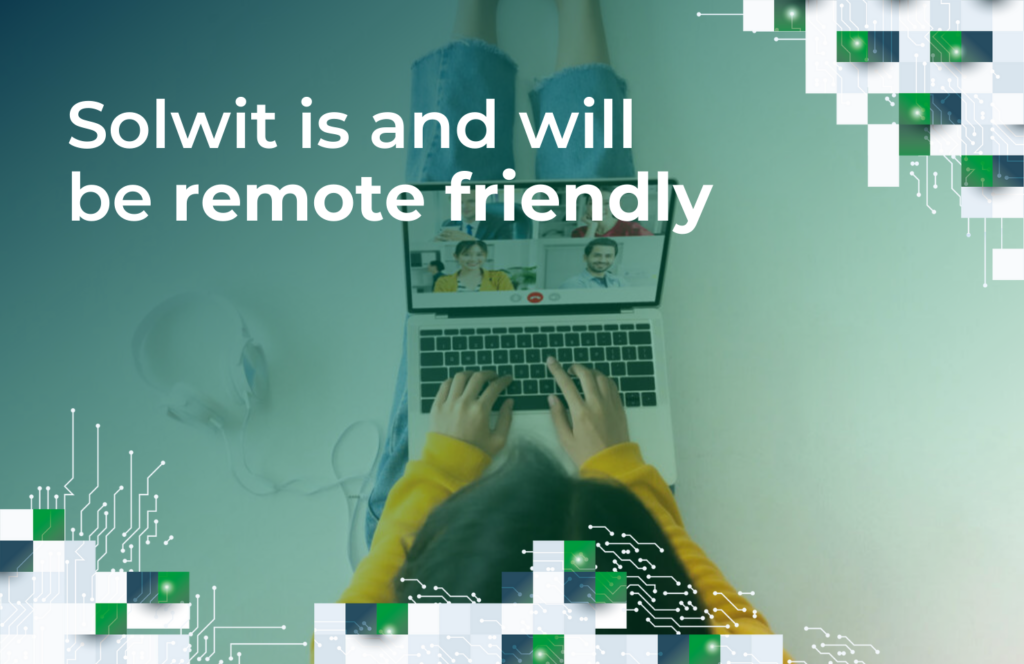 As in the title – we can!
One may think we work less – less efficient, less focused, less engaged. Nothing could be more wrong. Remember those days, when at the office you could meet a colleague you haven't seen for a while, and spent 40 minutes on an amusing chat? Well, I do.
We know the work has to be done, and what we committed to –  has to be completed.
If, in the meantime, one goes for a stroll around the block, to take a breath of fresh air or drives kids to the nursery, the world will still turn.
And at the end of the day, what really matters is the result.
We appreciate!
That's right, we do appreciate contact with people. Long gone are the days when it was hard to focus due to the noise at the office (hopefully they will come back).
So we miss all that. Even the biggest introverts admit it would be great to return to a bustling office. Although we meet online and organise team nights out, it's still not quite the same.
We develop
Ourselves and our skills. We save time on commuting, we gain time for ourselves. Crocheting?  There you go. Google Cloud Architect certification? Not a problem. According to everyone's needs. Improving your English or Italian course? Sounds great. If you find the time for yourself, it does not matter what you do. That time is yours. 
There's always two sides to a story, and every period, apart from having the obvious cons, has its pros.
If we take the matters into our own hands, then the return to normality will be a lot more beautiful.
In anticipation of this return, it's worth to take care of yourselves and comply with the rules, that are still fully applicable: social distancing, disinfection, masks.