We are pleased to announce that Solwit SA has been granted the certificate of compliance, confirming the successful implementation of the Information Security Management system based on the ISO / IEC 27001: 2013 standard.
The certification covers the execution of tasks and projects involving software engineering, including design, development, testing and implementation of software in a wide range of technologies, applications and services such as embedded software, manual and automated testing, dedicated desktop and mobile solutions, as well as cloud-based services.
The ISO / IEC 27001: 2013 standard defines the methods of management, implementation, maintenance and continuous improvement of the information security management system in Solwit. This standard also defines the requirements of constant monitoring and risk assessment as well as ways of undertaking corrective and preventive actions in the company's operational activities.
Obtaining the certificate of compliance to ISO / IEC 27001: 2013 standard is intended to ensure our clients and stakeholders that the processes implemented at Solwit related to data security and information regarding the customer's projects are effective and reliable. It is also proof that we constantly monitor risks and improve tools for taking corrective and preventive actions.
The certificate was granted by an independent certification body – Certification Bureau of Management Systems PRS S.A. is accredited by the Polish Center for Accreditation – a member of the European co-operation for Accreditation and the International Accreditation Forum.
Check certificate here.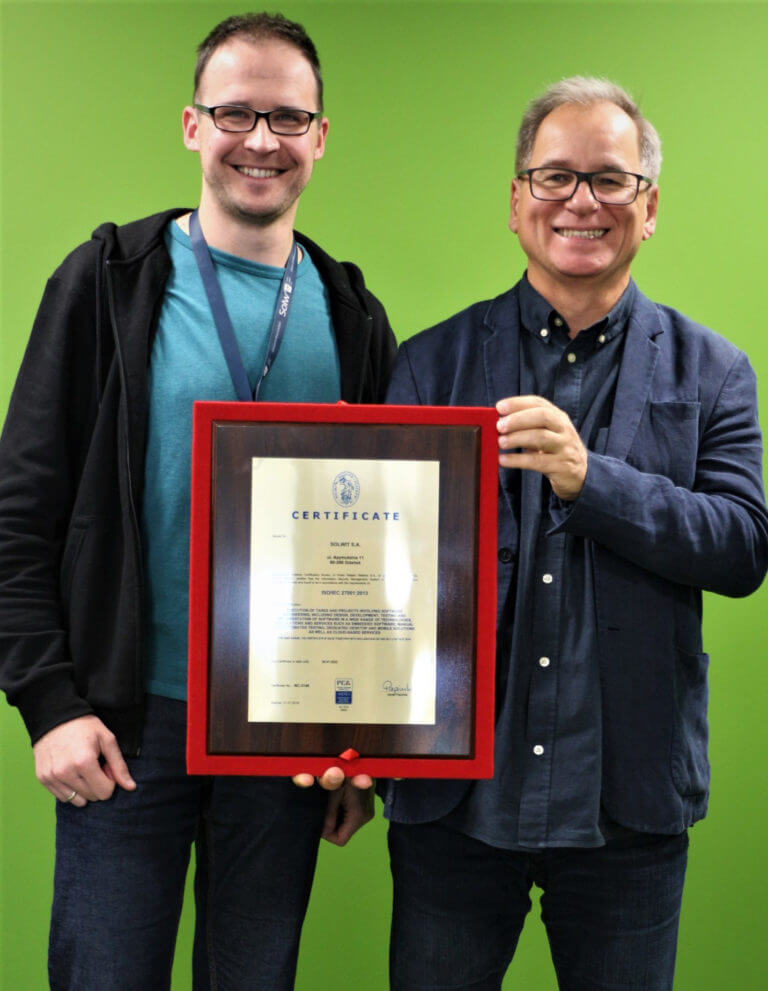 Check for solutions that might be of interest to you!