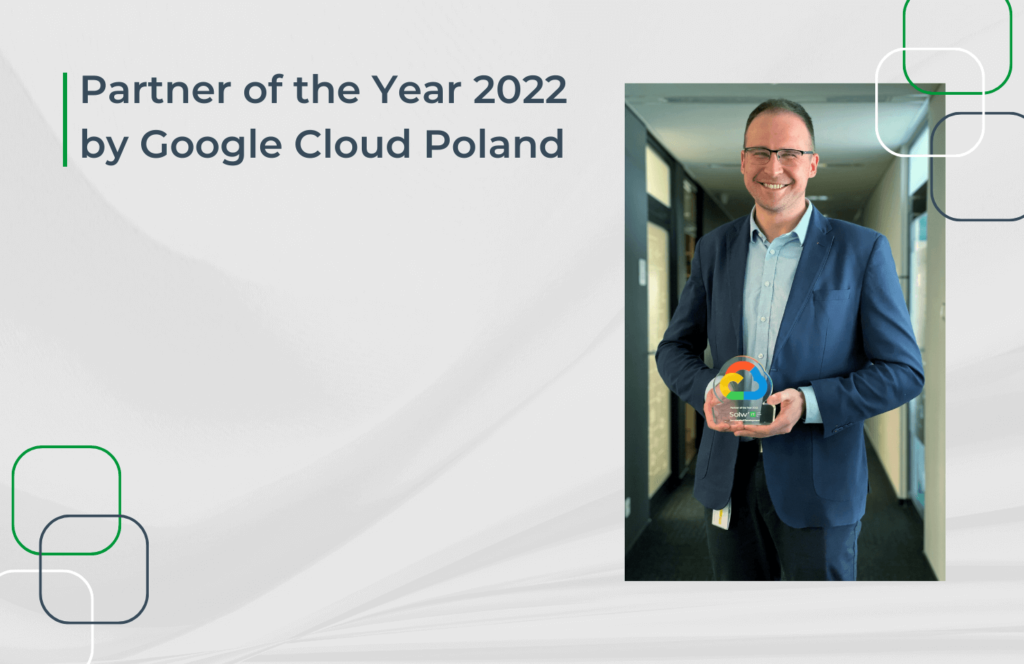 The Google Cloud Partners Connect & Gala Conference took place on 07/02/2023 in Warsaw, Poland, and was a very special event for us. We are grateful for the title of Partner of the Year 2022 and the award in the Accelerated Development category.
This achievement is a significant milestone in our more than 10 years of cooperation 🚀🚀🚀🚀 and makes us ready for more!
At Solwit, we design, develop, test and maintain software, including using cloud technologies. With us, you will run your business in the cloud. If you want to talk about your idea, contact us and schedule a free consultation!