We are proud to announce that Solwit SA took third place in the contest CSR contest for the Pomeranian SME sector.
We've been awarded for the implementation of good practices in the realm of support  for education and professional development, i.e.  for our cooperation with Gdansk University of Technology and the University of Gdansk, with substantial support for Tri-City Java Users Group and other organizations that make our industry engineers deepen their knowledge, as well as for substantial support for the National Mathematical Tournament.
The competition was organized by the Boot-Up Development Foundation, and the jury, which awarded us this prize, consisted of the representatives of major Tri-City companies and organizations: LOTOS SA,  Employers of Pomerania, the Pomeranian Special Economic Zone, Pomerania Development Agency, the Responsible Business Forum, Olivia Business Centre, Social Cooperative "Dalba", Regional Chamber of Commerce of Pomerania and the Social Cooperative "Together-at-the-table"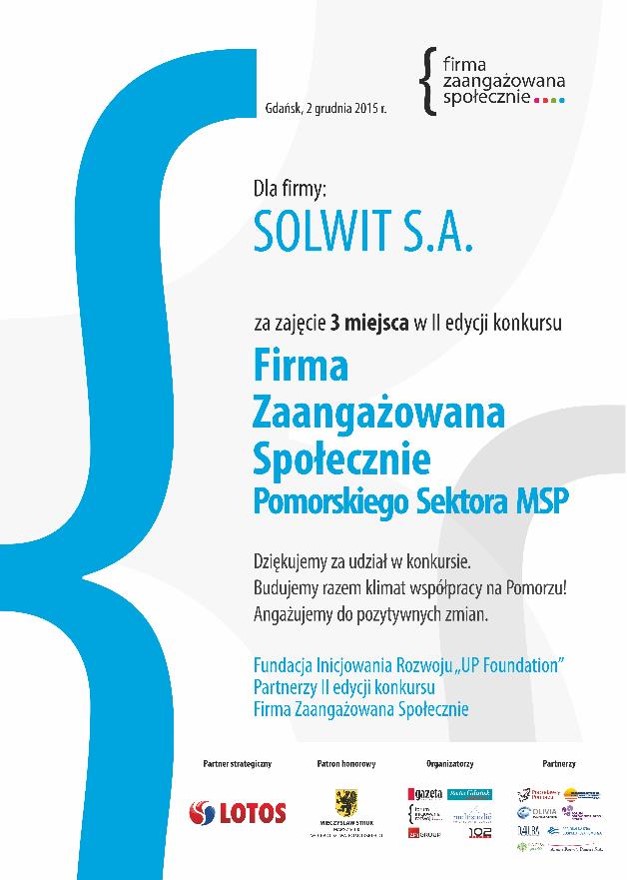 Check for solutions that might be of interest to you!