The ranking groups the fastest-growing technology companies from 18 countries in the EMEA region. The analysis is based on percentage revenue growth over the last four years (2013 vs. 2016). To be on the list one had to achieve an average revenue growth of 220%.
Twenty-five companies from Poland were included in the list, with Solwit SA among them: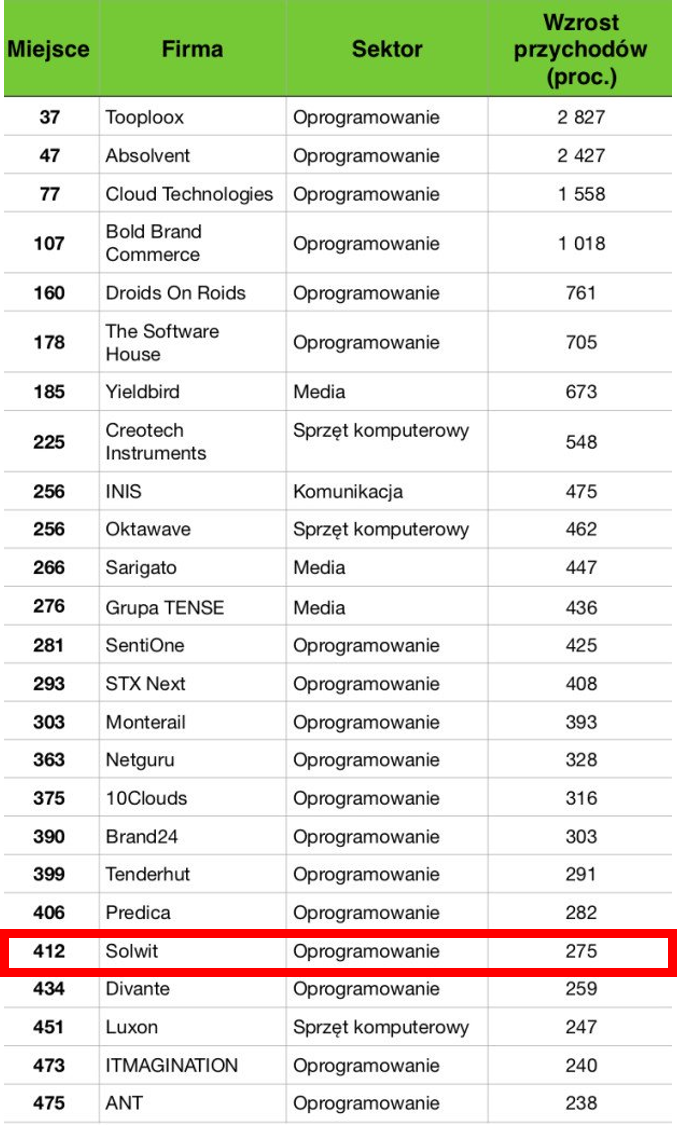 ‍
Detailed information and the full ranking is available on Deloitte's website.
Zapoznaj się z naszą ofertą!