The prestigious publication describing the dynamics and development directions of the Polish ICT market – Computerworld TOP200 Report for 2018 has been published on June 26th.
The positions taken by Solwit in 2018, in the Report's rankings illustrate the constant and stable development of our company; in most of the rankings, we took higher positions than last year: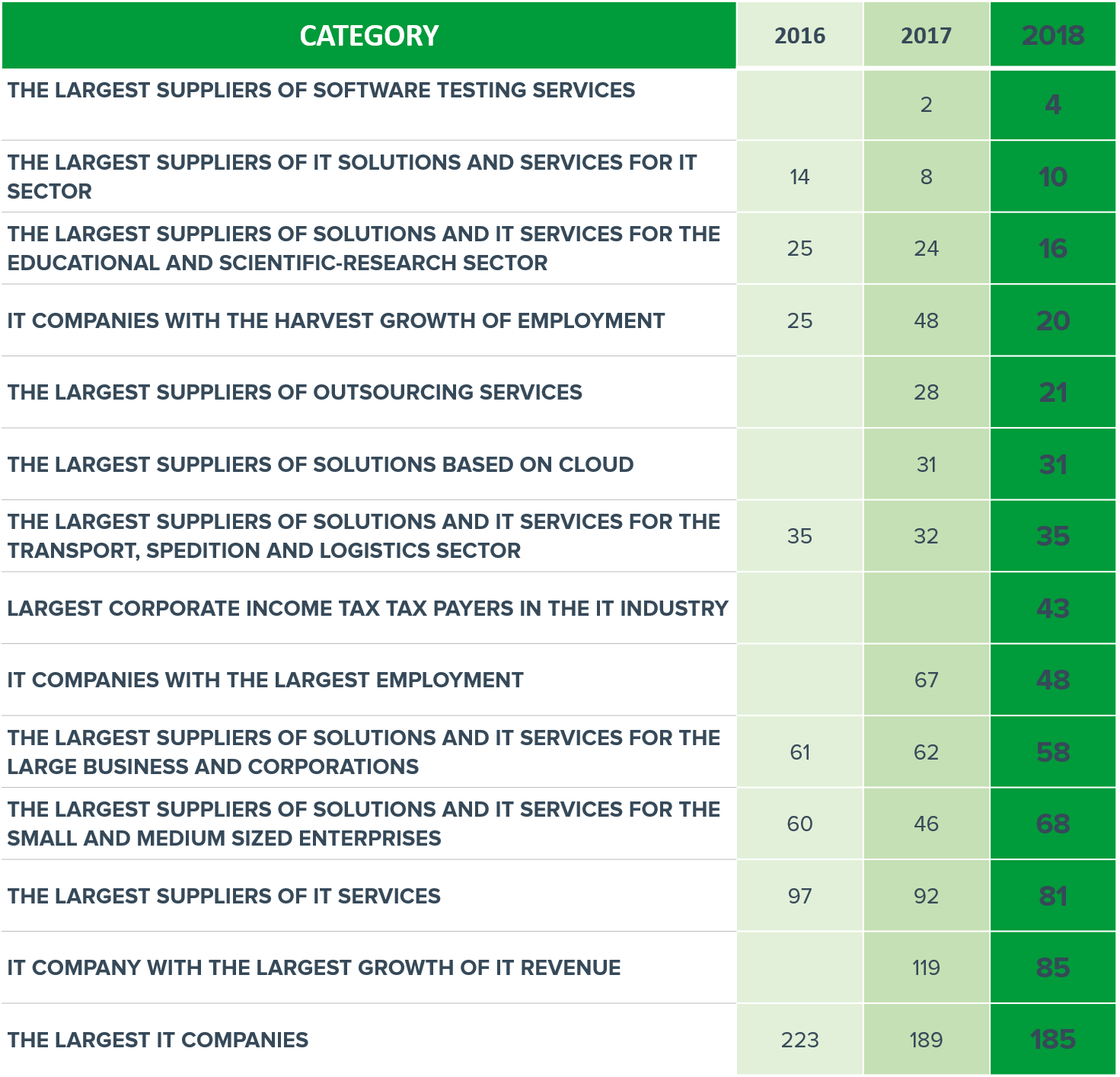 More on the ranking: IDG Poland.
Check for solutions that might be of interest to you!