Let us share the good news – in the recently published ranking by Puls Biznesu named The Business Gazelles, our company appears for the third time in a row.
The Business Gazelles is the oldest, most reliable and most popular ranking of small and medium-sized enterprises in Poland. The ranking is based on the most objective criteria – financial results. The presence in the ranking means that the company belongs to the elite of SME – not only is it dynamically developing, but also transparent, and is recognized as a brand that can be trusted.
Bravo #solwitteam!
Full ranking HERE.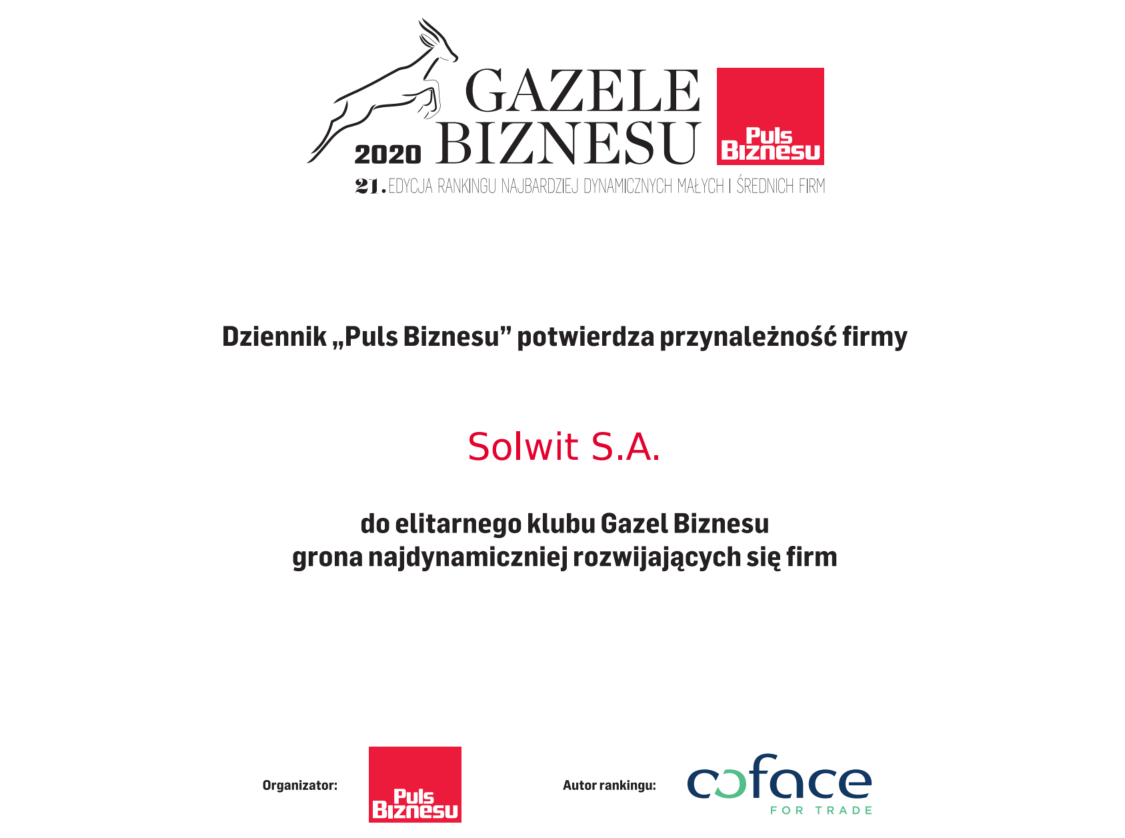 Check for solutions that might be of interest to you!