Written by: Krystian Cheliński, Business Development Specialist
Today's dynamic, competitive business world poses heaps of challenges for startups.
Ultimately, their success is the investors', too. And those are typically venture capital funds. What do startups need to monetize their ideas and turn a profit?
The answer lies in comprehensive support and filling missing competencies, where technology partners play a crucial role.
Technology partner in venture building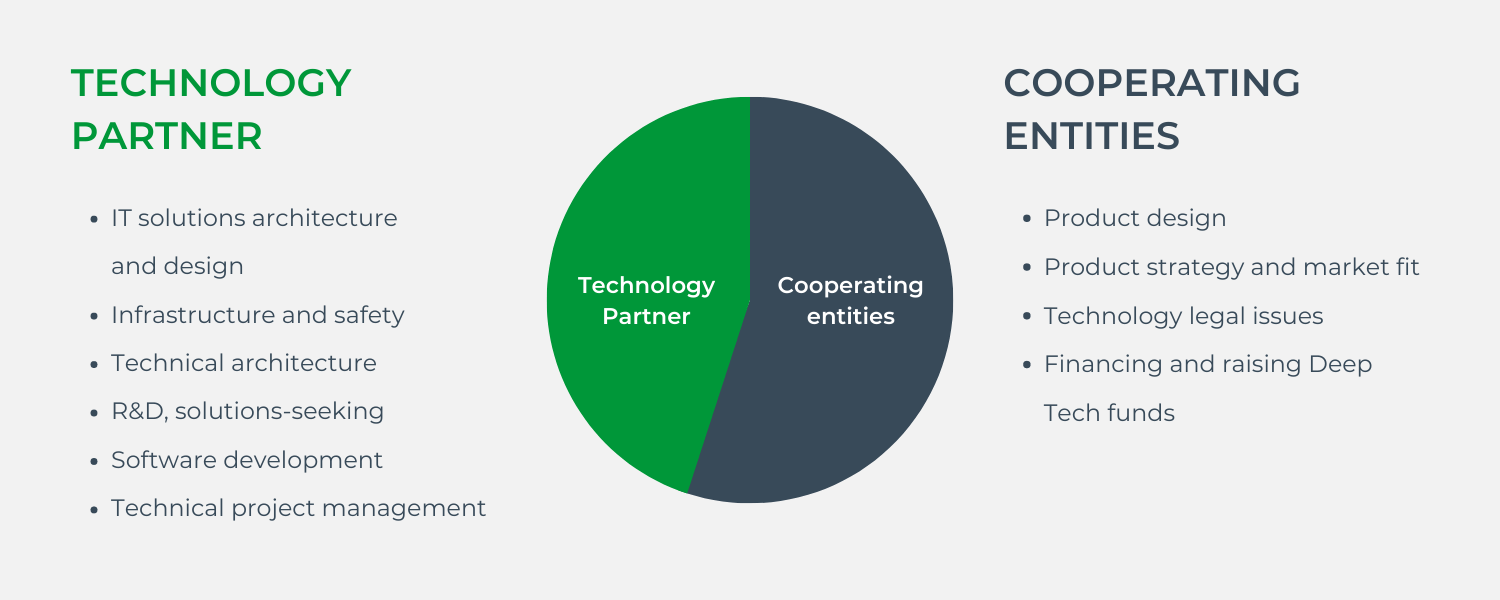 Software houses play a vital role in venture building, serving as reliable and experienced technology partners for startups. Companies such as Solwit offer dedicated software development, product design, maintenance, and testing expertise. By leveraging their know-how, young companies can hone in on fine-tuning their business model and its development.
So what is the aforementioned venture building all about? Often referred to as a startup factory, it is based on strong cooperation between various entities (venture capital (VC) funds, incubators, accelerators, etc.). In essence, it provides comprehensive support for innovative businesses, offering access to funding, mentorship, market knowledge, and networking opportunities, which in turn results in increased investor interest and venture effectiveness.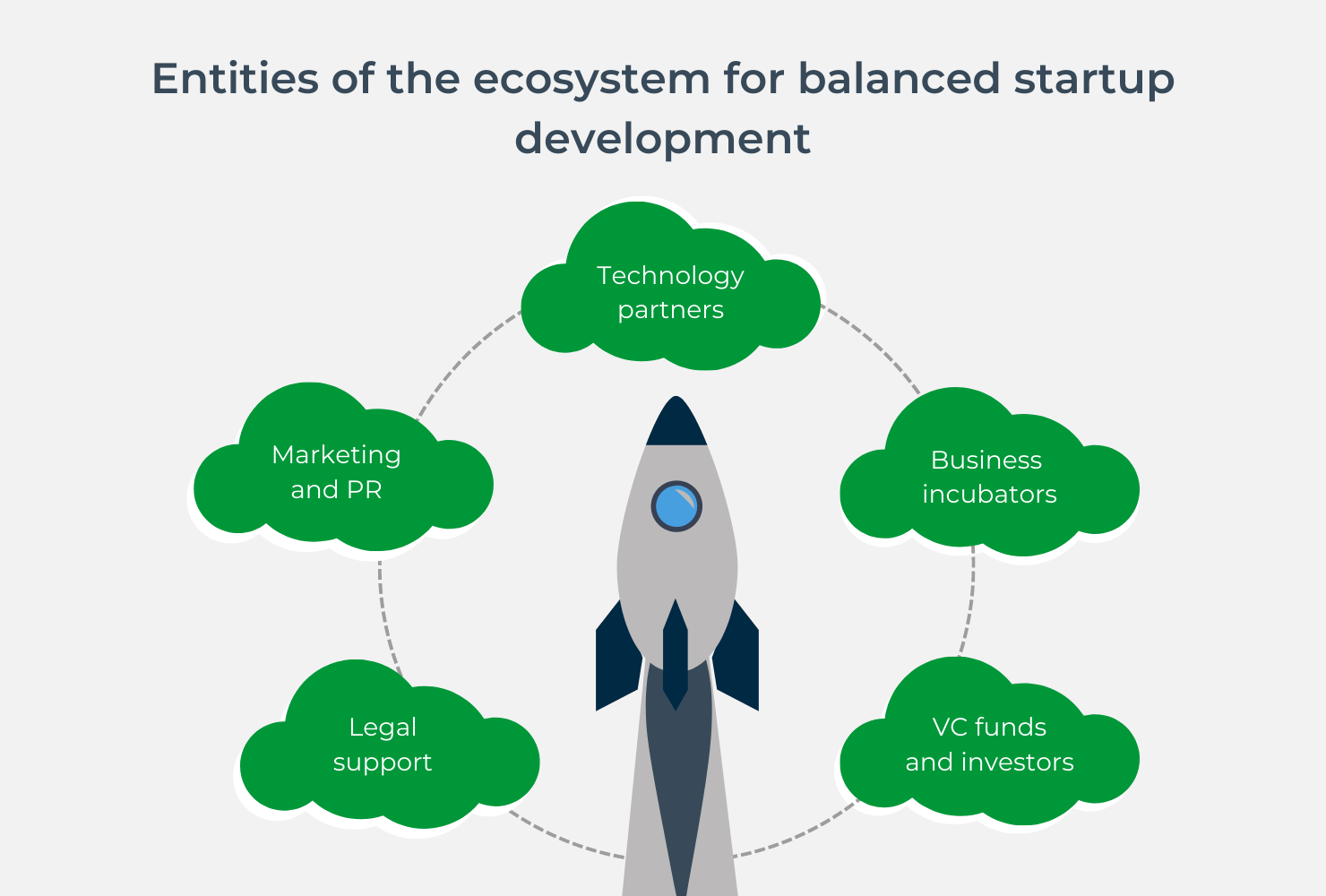 Venture building is about sharing knowledge and resources among ecosystem participants. There are several ways to accomplish this, including sharing knowledge sessions, workshops, and joint projects. By leveraging the ecosystem's collective knowledge and resources, startups can overcome obstacles and seize opportunities more effectively.
Problems of today's startups
Sourcing employees
According to a Startup Poland report, 52% of Polish startups are concerned with hiring costs being too steep. Working with a technology partner with specialized engineering staff is one solution.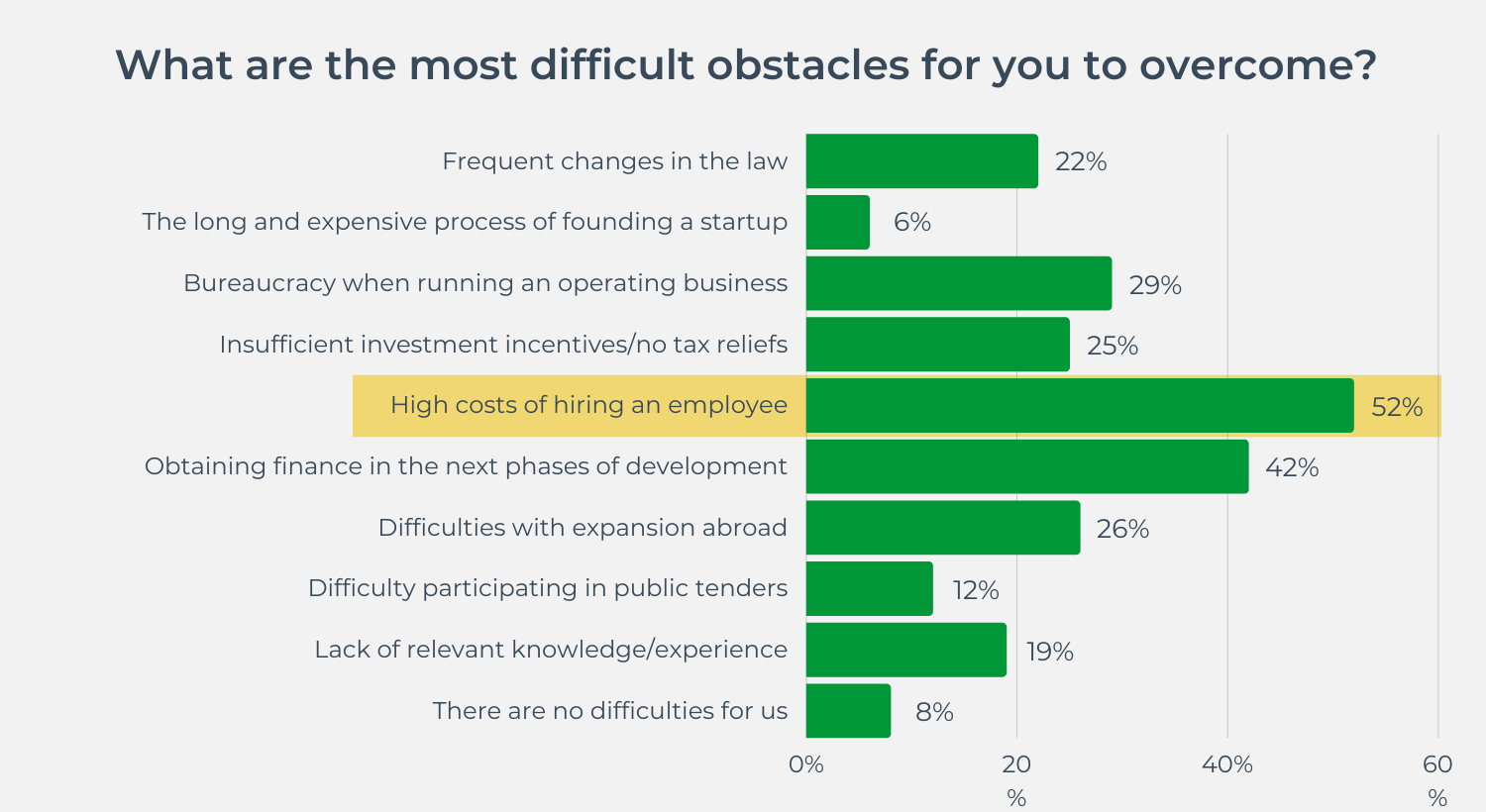 source https://startuppoland.org/wp-content/uploads/2022/11/Polskie-Startupy-2022-1.pdf
Especially now, when businesses have to contend with high salaries for skilled programmers and testers, difficulty recruiting key employees, and the uncertain economic and geopolitical environment. On top of all that, the collapses of major banks, which played a vital role in the startup financing ecosystem, have shaken the market in recent months. Instead of hiring an engineer, you may want to outsource some or all of the development to a technology partner or use the engineering facilities of such a partner to cover a competency gap temporarily.
Staffing shortages can hamper advanced technology solutions development. Companies require competent and diverse IT teams – after all, selecting the right technologies and tools is essential to their success. A lack of experience and knowledge can result in suboptimal decisions that squander resources and opportunities.
Obtaining funding
Another challenge startup companies face is getting enough funding for growth. Limited access to capital can hinder investment in research and innovation. Startups operate in an inherently dynamic and competitive market, which demands the ability to implement changes quickly and scale operations. Keeping up with the rapidly-changing technological landscape can be daunting for startups without adequate support and resources.
VC funds' concerns
When considering whether to invest in a startup, venture capital funds weigh the risks associated with its technology and products. They analyze market potential, intellectual property protection, and scalability scenarios. As part of their evaluation, they look at a company's ability to pursue a long-term technology strategy while meeting its financial obligations.
One of the investors' criteria is the startup's solid business model and execution ability. Then, how do you execute a growth plan without quality engineering support?
Solution through an appropriate value proposition
A software house can provide startups with a wide array of technology services, including software design, development, maintenance, and testing. Whether creating a final product outright or starting with a Proof of Concept (PoC) or Minimum Viable Product (MVP), technology partners can provide the right resources when needed.
By partnering with an experienced IT company, startups can focus on other aspects – marketing, sales, and building a solid market position, with the confidence that their technical needs are well taken care of.
Adapting to the individual needs of all startups is a critical element of cooperation between technology companies and startups. A software house can develop technology solutions that align with a startup's strategy, business model, and goals, giving them a competitive edge in the market.
Technology partnerships, the key to success
By providing technological support and know-how, venture builders and IT companies help startups create innovative and competitive products, which contribute to market success. What should you look for when choosing a dedicated software provider?
Comprehensiveness – a technology partner should have a technological and competence base broad enough to easily implement a variety of projects. Engineers from different disciplines (programmers, testers, DevOps, etc.) and a wide range of technologies guarantee coverage of a variety of roles when a specific need arises.
Experience working with startups (or even better, a startup past!) – when choosing an IT company, it's worth looking at whether there are projects designed for young businesses. You might also consider tracing the company's history – perhaps it grew out of the startup tradition.
Security and confidentiality – startups' products tend to be innovations, so securing them is a priority. The software provider should therefore handle this issue. It's also worthwhile to have ISO certifications for business continuity and information security.
Copyright transfer – the startup should own the source code. And this should be kept in the forefront of your mind when choosing a technology partner.
Solwit, as a technology partner with experience working with startups, can provide you with advice on choosing the right technology. Through our extensive experience, we are able to identify the most suitable solutions to meet the specific needs of startups and accelerate their growth. Set up a free consultation if you are interested in discussing cooperation.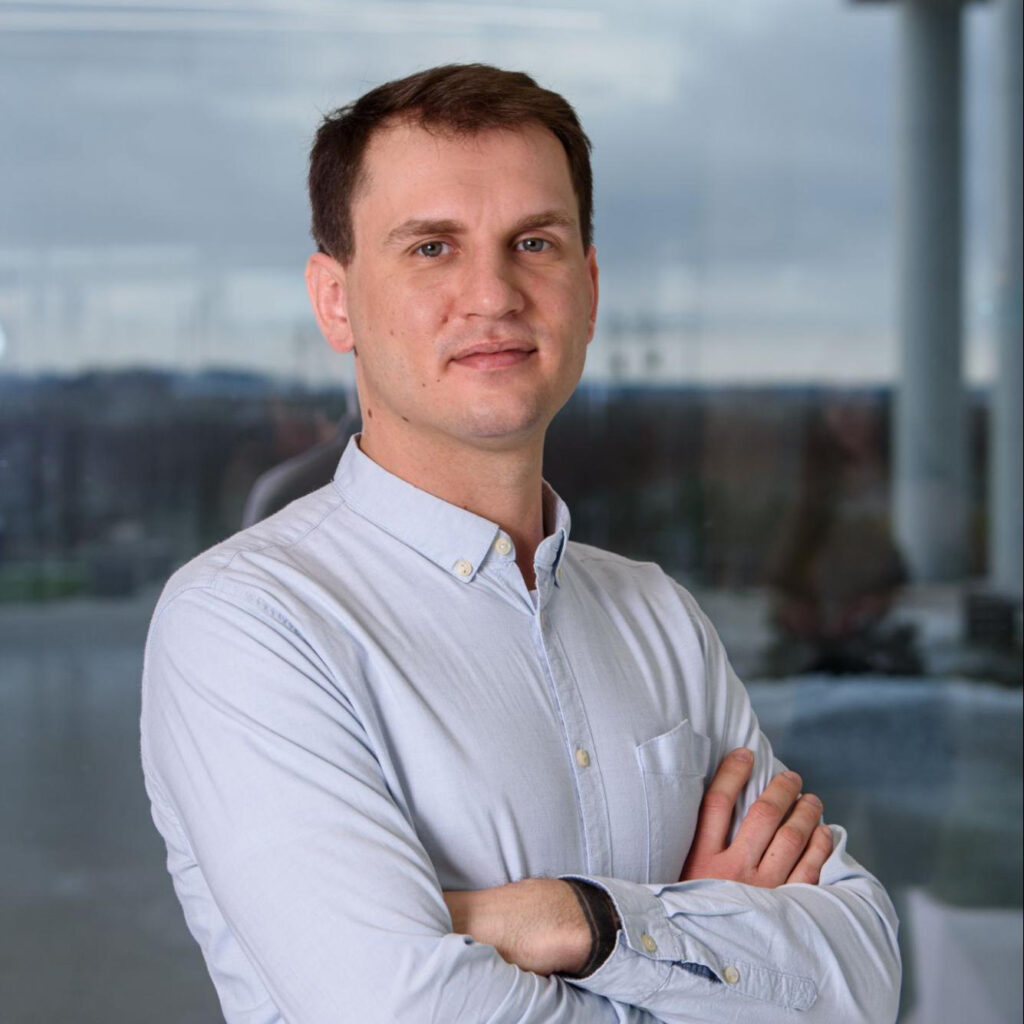 Krystian Chelinski
Throughout his daily work, Krystian combines his interest in startups with the possibility of finding the best solutions to help them grow. Outside of work, he is actively involved in Tricity's cultural life.